This FRIDAY we're having a community potluck because Daybreak Activity Centre is amazing. The Sackville Art Hive will also have some fun activity for the community to share in too! Performers are welcome to serenade us with poems, song etc after our shared meal. Come get warm this winter with us, and let the food & creativity flow 🙂 For more details, see the
facebook event-
– doors open at 5:30pm!
Due to popular demand, we're having another community clothing swap! That's right, second week in a row we're encouraging people to share resources, get free stuff and waste less. What is there to lose? Unwanted clutter! Check out
facebook
for more details! Volunteers wanted to help sort. Drop offs welcome 9am-5pm throughout the week.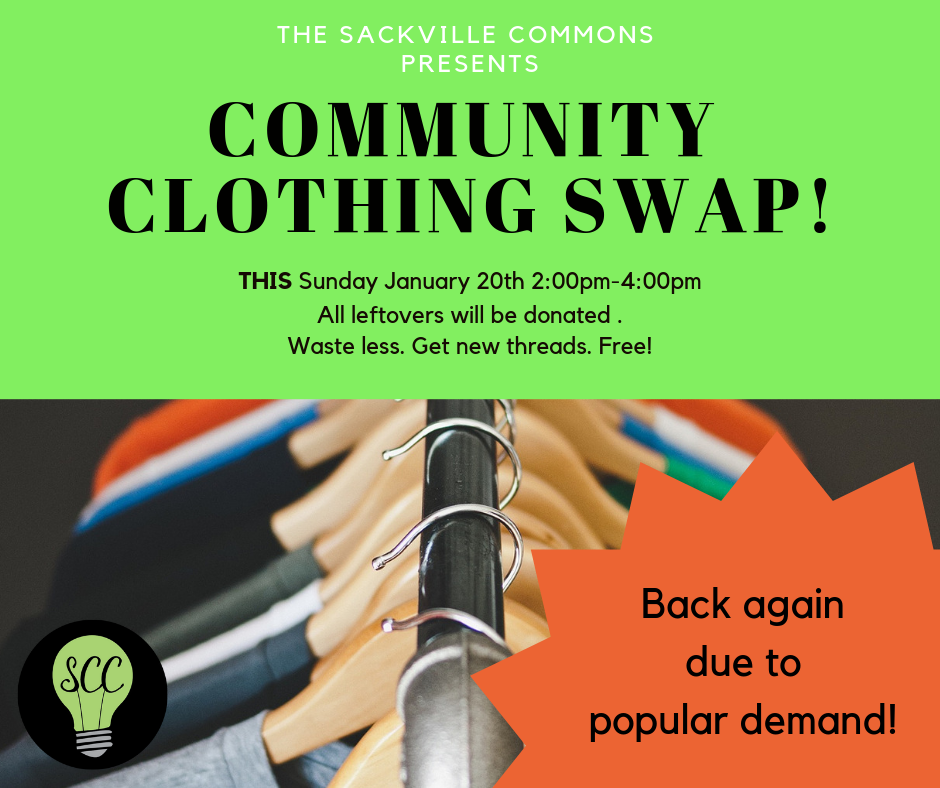 https://coworksackville.com/single-post/2019/01/16/Community-Potluck-Clothing-Swap